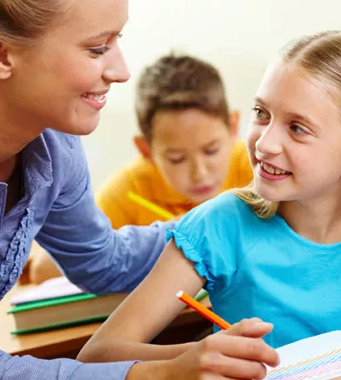 Here at Kool kids we want every child to be a Kool kid. We love to teach your children life skills and people skills while in our care. We are happy to have your bundle of joy with us and go above and beyond what's expected in a childcare home. We take proud in what we do and like to stand out against the rest. We start teaching at 6 weeks. We focus on gross motor and fine motor. sports to ensure your kid is where they should be in development.
Kool Kids Childcare is a family owned business opened by sisters who truly care and love Children. My oldest sister had her first baby and we couldn't imagine sending her little bundle of joy to a childcare facility, so we created our own loving ,safe and smoke free environment. Just having a daycare of our own gives us so much joy in looking out and teaching the young ones.
We are very passionate about what we do and how we care for your child. Caring for children takes patience and a lot of understanding children. Every child is different and unique and takes a special kind of care for each child. We offer overnight care and before and after care as well as summer and breaks. Being a Kool kid is not easy now days but here at Kool kids every child is a Kool kid. Our children love enacting with other children while creating new projects and learning new things. We have a daily schedule to keep your little bundle of joy busy and using their energy daily. We have a huge outdoor play area for all kinds of running and fun. Children have outdoor play daily depending on weather and we also take LOTS of field trips. My children happiness here at Kool kids is what keep me going daily. I love the smiles on their faces when they are having a blast. Here at Kool kids we also offer parent support outside of the childcare. I support mothers and fathers of singe family home and low income families. I support with holidays, Birthdays, and lifetime support while the child grows. Here at Kool kids we encourage the children to make lifetime friends and learn while they enact with each other We don't just baby sit here we enact, play , love , and teach.