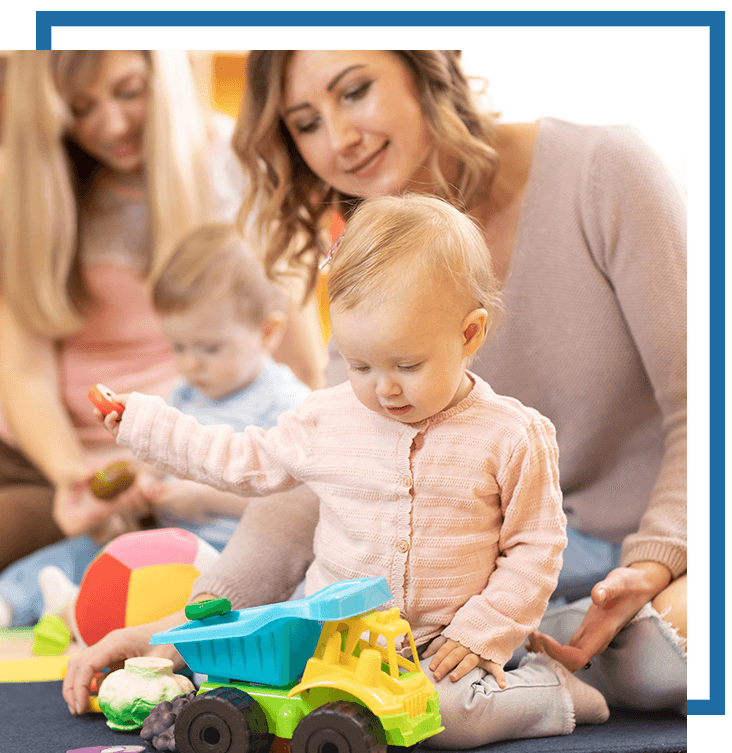 A BIT ABOUT US
Here at Kool kids we want every child to be a Kool kid. We love to teach your children life skills and people skills while in our care. We are happy to have your bundle of joy with us and go above and beyond what's expected in a childcare home. We take proud in what we do and like to stand out against the rest. We start teaching at 6 weeks. We focus on gross motor and fine motor. sports to ensure your kid is where they should be in development.
INFANTS 6 weeks to 1 year
Our infant program focus on sign language for the baby to communicate and gross and motor sports to learn their body and focus levels. We also focus on body and brain to ensure our babies are developing at a great rate. Here at Kool kids we strive to keep our child to care giver ratio low so we can focus on every kid needs one at a time. We have plenty of room in our infant room to play crawl run and walk, to ensure your child is safe and away from the older children.
TODDLERS 1 YEAR AND 2 YEAR
Our toddler program focus on educational materials to ensure your child is learning to problem solve and be independent.
We also focus on
Music
Movement
Outdoor play
Story time
Creative Expressions
PRESCHOOL 2 YEAR AND 4 YEAR
Our preschool program focus on educational materials to ensure classroom focus and developing the child.
Music
outdoor play
Math
Science
Language arts
Letters, Numbers and Colors
KINDERGARTEN 5 year and 6 year
Our kindergarten program focus on teaching the child and preparing the child for school. We focus on Steam and much more to ensure the child is ready and the smartest child in the class is our goal.
Mathematics
Science
Technology
Language arts
Interacting with other children
BEFORE and AFTER School care 5 year to 12 years
Our before and after school care focus on interacting and making new friends in a fun loving environment, while learning new things and completing homework. Rest assured your child homework will be completed daily and checked by a care provider to ensure its correct and the child understand the assignment to maximize your child learning.
What our parents are saying...
Subscribe to Our Newsletter!